Hotel Moments Budapest, a most fitting name for a location barely moments away from all the most wonderful activities and sightseeing in magical Budapest.
I modestly consider myself a Budapest connoisseur at this point. I find it to be a remarkable city with a vibrant energy that has me coming back again and again, thus the "connoisseur" title. Budapest is beautiful, full of stunning architecture and old European charm, it has a vibrant food scene, the locals are friendly, the museums are great and it even boasts one the first ever European zoos set in sprawling gardens which is an incredible experience in its own right.
Last week I made the spontaneous decision to visit Budapest during the winter months which are distinctly off season and see whether my love affair with the town can weather the weather. Knowing the ins and outs of the city as well as I do and armed with the understanding that it is particularly important to find a central location facing the expected cold conditions, I chose the Hotel Moments Budapest which got terrific reviews online. Brimming with the confidence borne of an impulse driven decision I booked a flight for me and my husband and reserved a hotel room.
The city was a winter wonderland with a romantic blanket of snow gently covering the beautifully designed buildings and walkways. The crisp cold air gently coaxed us into taking short breaks in café's, shops and historical buildings periodically which only further enhanced our knowledge of the city. It was an incredibly special vacation in every respect – visually stunning, romantic, delicious and relaxing on all counts.
I think that maybe the most important component of this trips' success had to do with our choice of hotel. Location obviously plays an important role on any trip. We have all had the unfortunate experience of getting to a foreign town only to realize you are not located in an area central enough to the sights which you were hoping to walk to. However, during the winter months location becomes of imperative importance.  Luckily, despite the impulsive nature which defined my booking of this trip, I slowed down long enough to take this fact into consideration.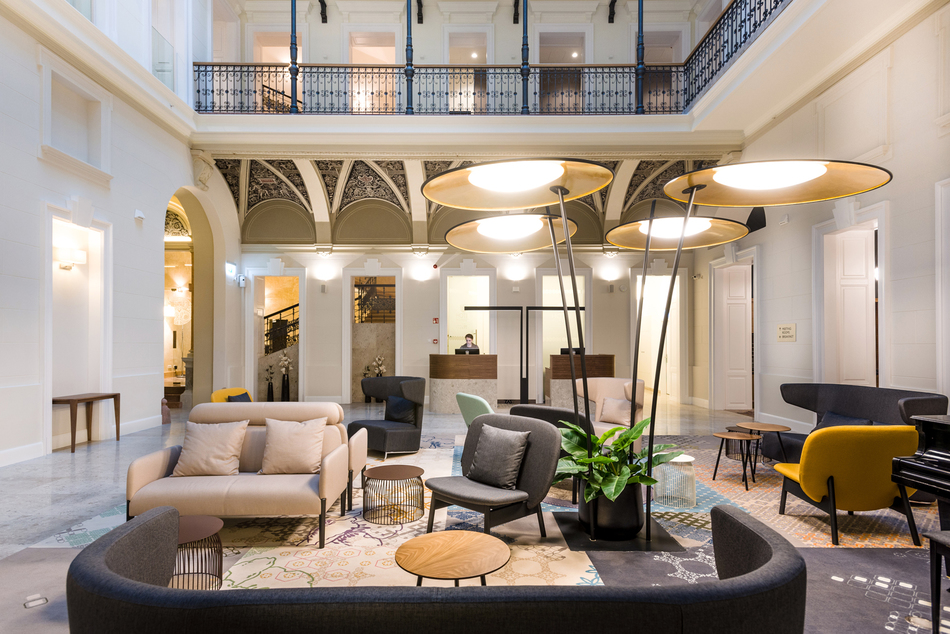 The hotel was glorious! Perfectly located on the very chic Andrássy út (Avenue) – Budapest's 5th Avenue if you will – which is not only gorgeous but also a super quick walking distance from major city attractions including the State Opera House, the stunning St. Stephen's Basilica, the Danube river, Széchenyi Chain Bridge and so much more. This location was so spot on that we would quickly dive in and out of its lobby a several times a day to sit in the beautiful courtyard which had been respectfully recreated to be the epicenter of the hotel.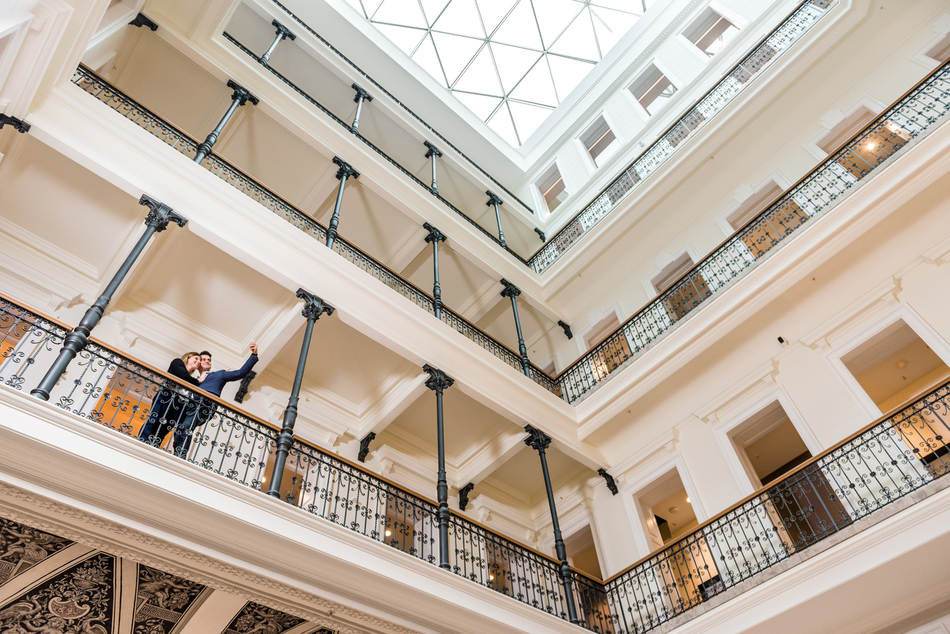 Sitting for a few minutes, enjoying the open tea & coffee bar the hotel offers its guests, warming up and then reentering the cold.
A couple of times that week we took a longer "to heat up" break and helped ourselves to the spa level of the hotel for a sauna and shower session which proved itself to be a very efficient method to warm up. The luxury didn't stop at the location.
Our bedroom was stunning, apparently the building which the hotel renovated had exceptionally high ceilings and humongous windows overlooking the uber stylish avenue which made for an exquisite European ambiance.
To top it all off the breakfast buffet was set in a lovely room with absolutely the best of what Budapest has to offer. I loved every single minute of both the city under the shroud of winter and of this gem of a hotel which could not have possible been a better choice!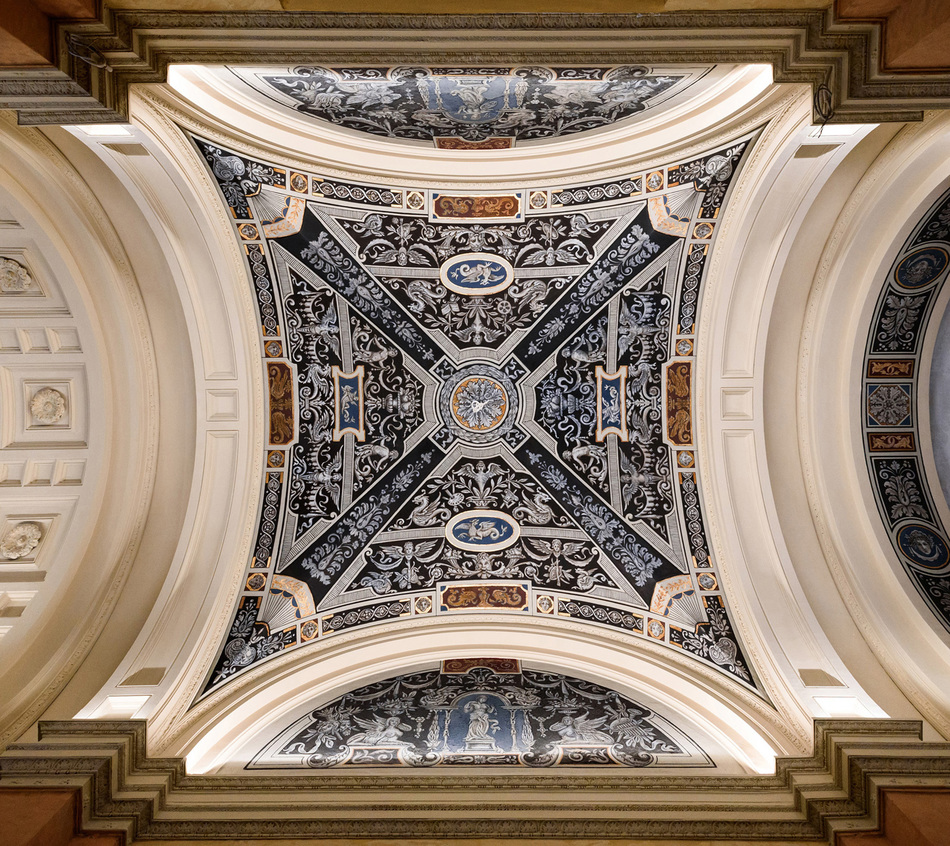 The Hotel Moments Budapest is part of the Continental Group of hotels, comprising of five stunning properties. View and book here.